Pop-Up Pantry Updates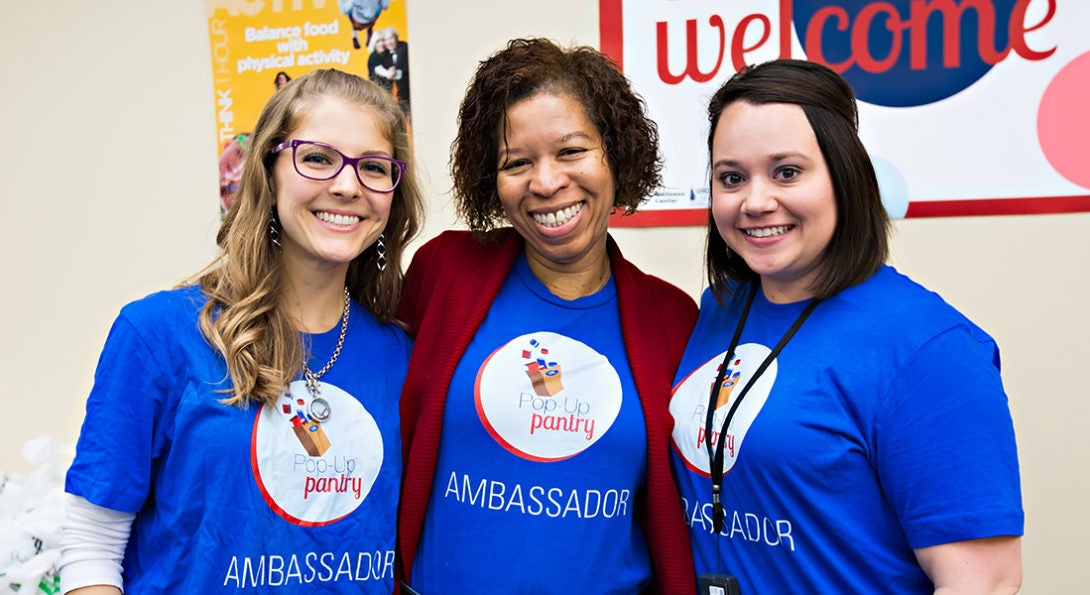 With the help of our wonderful and gracious UIC community, the Pop-Up Pantry had yet another successful school year and served over 880 students!  With new partnerships on the horizon, the pantry will soon be stronger than ever!
Beginning this fall, we will no longer be "popping up" monthly.  Instead, we will be "popping up" weekly, but in a permanent location housed the Wellness Center.  We are hopeful that offering pantry hours on a more consistent basis will better support the needs of our UIC students.  We are also excited to announce that our food supply will soon include fresh produce and some refrigerated goods!  Please stay tuned for more information on distribution dates and new pantry hours and be sure to refer to the Pop-Up Pantry website for updates.  We will be starting the 2017-2018 school year off by making the pantry available every Wednesday, starting on Sept 13th, from 12-4pm.
Thank you to all those who supported the pantry by both donating and shopping during the 2016-2017 school year!  Your generosity is beyond words and touched a significant portion of the UIC student body.
Modified on July 25, 2017