Becoming an Ally: Learning How to Actively Listen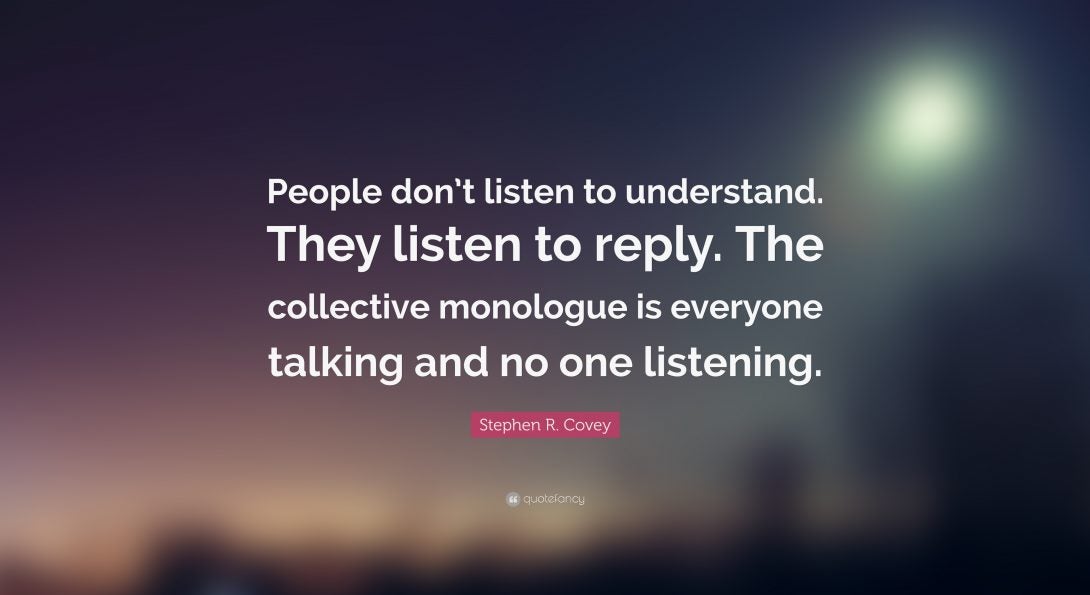 Take a look below for videos, resources, and articles on how you can become an ally—the first step: learning how to listen actively. #BeAntiRacist
"Listening is a magnetic and strange thing, a creative force. The friends who listen to us are the ones we move toward. When we are listened to, it creates us, makes us unfold and expand."

— Karl A. Menniger, American psychiatrist
We are the result of our lived experiences; thus, sometimes, we invalidate others' feelings and opinions because they do not match with our own thoughts and beliefs.
However, in order to truly understand others, we must also be able to understand ourselves.
Below this message is two tests for you to understand your implicit biases (unconscious attitudes, beliefs, and stereotypes we have that affect our actions–we all have them) and your privileges.
Once you complete these tests, we encourage you to ask yourself: "Why?" Why do I think this way?" &"What can I do to make sure my biases don't hurt others?"
Once you answered the above questions, we also encourage you to become an ally by also standing up for others when necessary. Practice being an active bystander, someone who uses our set of privileges to intervene in a situation and support and sometimes defend others. Being silent is being complicit in the oppression of others.
Learn more about Bystander intervention here: https://www.psychologytoday.com/us/basics/bystander-effect
How to Be an Active Bystander When You See Casual Racism: https://www.nytimes.com/2020/10/29/smarter-living/how-to-be-an-active-bystander-when-you-see-casual-racism.html
Implicit Bias- How it effects us and how we push through Heading link
Modified on February 08, 2021