Follow the Trend: DIY Hot Chocolate Bombs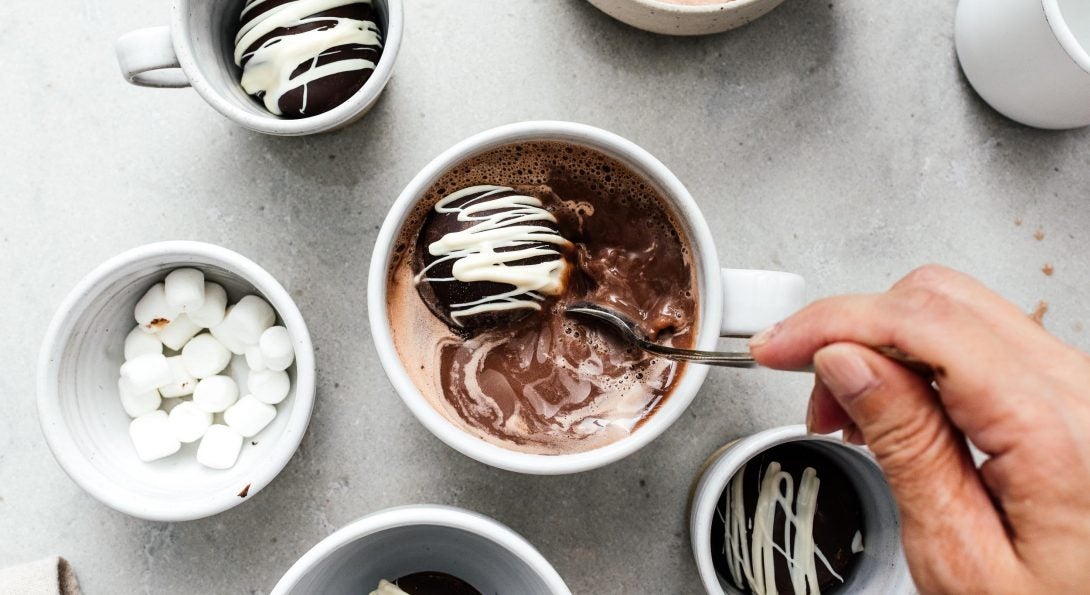 Hello flames,
Congratulations on wrapping up the Fall 2020 semester! We knew you could do it!
With holidays right around the corner, you might find yourself with extra time on your hands. If that is the case here is something fun you can do in your kitchen. Take a look below for recipes to make hot chocolate bombs!
Enjoy.
In short, here are the directions:
#1] Melt chocolate in 30 second intervals in the microwave + stir for about 20 seconds [only microwave for 15 seconds if it's white chocolate]
#2] Use a paint brush to coat the molds + place the molds in the refrigerator for about 5 mins. Repeat until you have 3 layers of chocolate
#3] Remove chocolate shells from their molds + heat a pan on low. Once the pan is warm, melt the tops of the chocolate shells so they're smooth.
#4] Fill one of the shells with the hot chocolate mix + extra toppings
#5] Heat more chocolate + use a Ziploc bag to pipe chocolate around the edge of the shell ++ place the empty chocolate shell on. top of the filled half
#6] Roll the side of the hot chocolate bomb in a topping of your choice to hide the seam
#7] Drop in warm milk or water + watch the magic happen!
Modified on December 16, 2020