Help feed hungry UIC students by walking in the 34th Hunger Walk!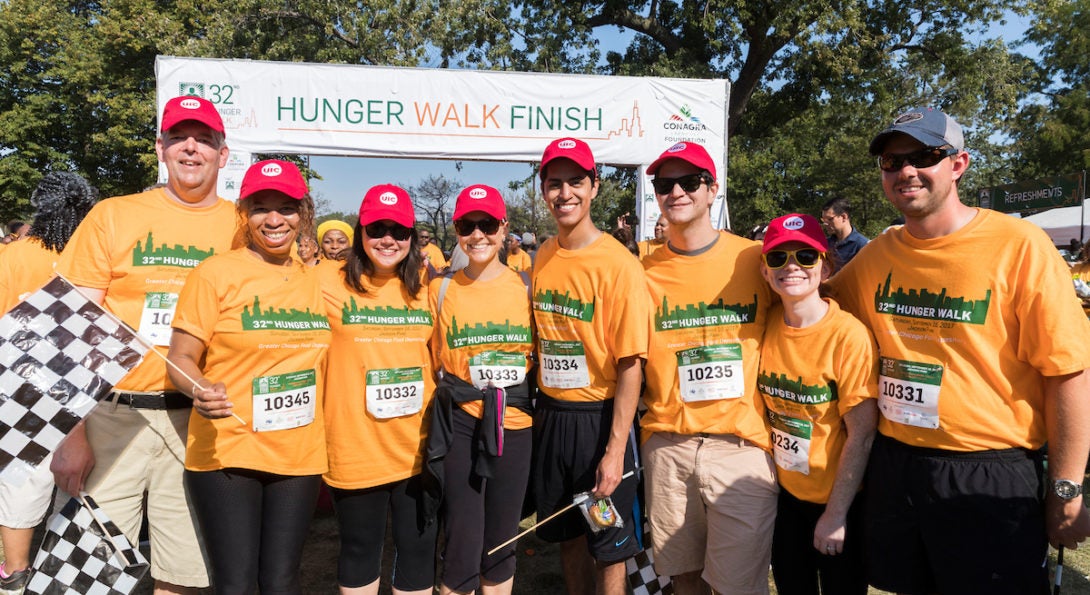 Help feed hungry UIC students!
The UIC Pop-Up Pantry will receive $12 in credit to purchase food for every walker that registers and walks in the 2019 Hunger Walk.
Please consider registering today!
Hello UIC staff, faculty, students, and community!
The UIC Pop-Up Pantry is getting ready to kick off another successful school year! We are thrilled to share that last year over 5,000 bags of food were given to UIC students who shopped the pantry.
This year, we are asking for your support of the Pop-Up Pantry by participating in the 2019 Greater Chicago Food Depository Hunger Walk.  For each person that walks on behalf of the UIC Pop-Up Pantry, $12 will be added to our pantry account at the GCFD.  This credit will allow us to purchase food items for our pantry to support and fuel student success.  100% of the money earned through participation in this walk will be used to purchase grocery items for the Pop-Up Pantry. 
The Hunger Walk is Saturday, September 7th at Jackson Park.  The walk kicks off at 8:30 am and concludes at 11 am.  We hope to gain the support and participation of as many students, faculty, staff, and community members as possible and have them walk on behalf of the UIC Pop-Up Pantry.  Please feel free to ask friends, family, or anyone else who would be interested in participating to join you.
In order for us to receive credit, you must register by August 27th and you must show up on September 7th and walk.
Details on bib and t-shirt pick-up will be sent at a later date via email.
Follow these steps to register:
Click the green "Register" button in the middle of the page
Click the left circle, "Join a team".
In the search bar, type in UIC Pop Up Pantry, it will generate and you will see "UIC Pop Up Pantry A01542"
Click the white box with our team name
Add a ticket to your cart. (You will NOT be charged)
Click the green "Register" button
Fill out the form. And then click the green "next" button on the right-hand side.
Fill out the information requested, you will NOT be charged.  Then click the green "Purchase" button.
You should receive an email that says "Success! Your registration was successful!" You will receive an email confirmation.
Please contact the Wellness Center, 312-413-2120 should you have any questions regarding registration or the Hunger Walk!
Modified on July 12, 2019