The Great UIC Water Fountain Quest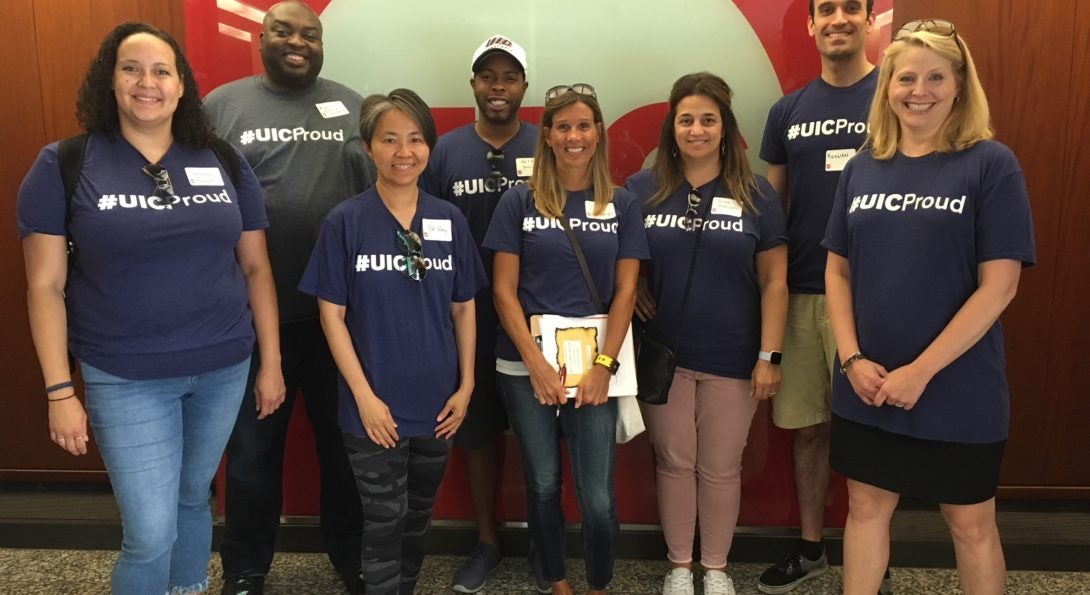 UIC has saved 3,858,116 plastic water bottles through the use of water bottle refill stations!
This July staff from the Office of the Vice Chancellor for Advancement took on the "The Harrowing Refillable Water Bottle Fountain Adventure."  Only those having former experience slaying dragons were eligible to take on this quest.  This small band of #UIC Proud fearlessly accepted the challenge of finding refillable water fountains and counting the number of bottles filled by each fountain. Battling heat, humidity, and UH wind tunnels they hiked to select east campus building's.  Their efforts show how many bottles have been kept out of landfills and how those fountains are making a difference. Thanks also goes to the Office of Sustainability for their installation.
In two short hours our questors accomplished the impossible!  They:
Visited 29 Buildings
Traversed 56 Floors
Examined  109  Water Fountains
Counted 3,858,116 Refills
Want to know what buildings on east campus you can fill up a water bottle?  Check out this map for refill spots! 
http://sustainability.uic.edu/wp-content/uploads/sites/21/2018/02/2017GreenMap-explaination.pdf
UIC is proud indeed!