Drive to Thrive: DIY Fidget Accessory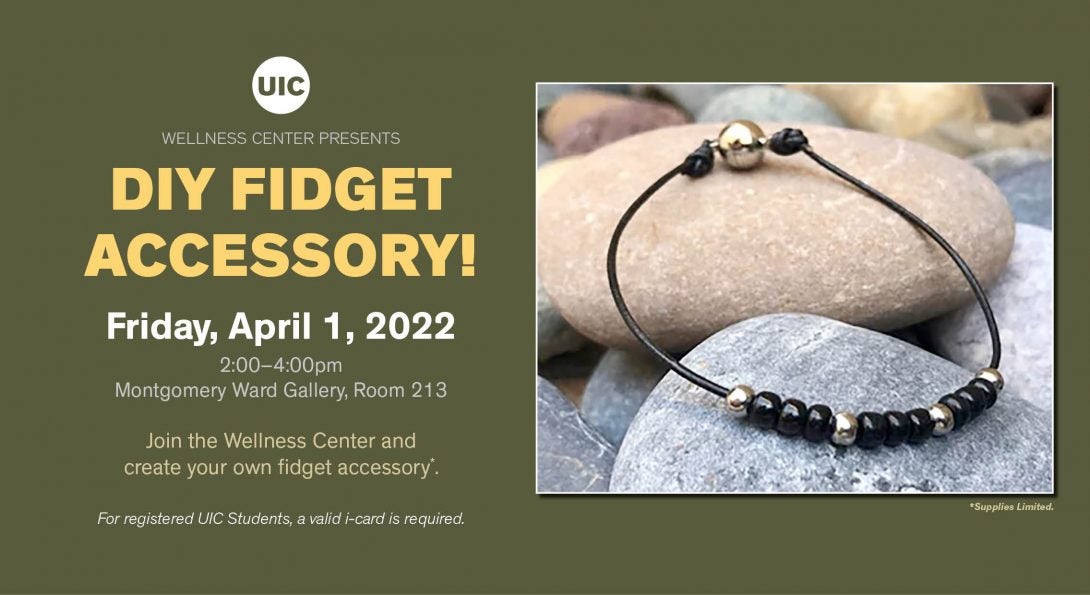 Prepared by Sociology 490 Interns
What are beaded fidget accessories?
It is a string with beads to help those who like tactile items to touch/play/fidget with. Using your hands or fingers, the beads can be moved up & down, spun around the string, etc. It all depends on how you make it & the purpose you want to give it.
The Benefits of Beaded Fidgets
It can help one relax/destress
It can help manage any feelings of anxiety​​
It can help stimulate parts of the brain involving attention
It can help find comfort in repetitive actions
Purpose of the beaded fidget accessory:
It can be used for one of the benefits above
It can be used as a way of prayer, wish, or feeling
The color of the beads can have different meanings:
Red = confidence; Orange = happiness; Yellow = knowledge; Green = health; Blue = loyalty; Purple = power; Pink = friendship
Check out the PowerPoint for more colors and meanings!
Modified on August 03, 2022