Nibbling on Netflix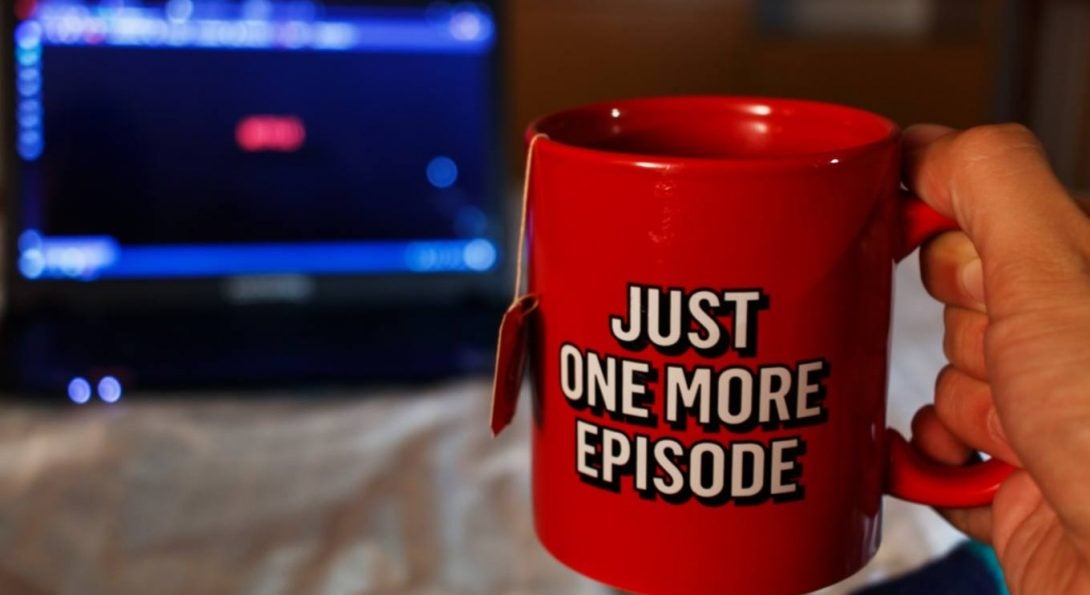 Happy Monday Rockstars,
Have you ever experienced the pleasure of binge-watching a show? It's like sitting down to watch your favorite program with a big bag of chips and enjoying the moment. However, before you know it, the show is over, and so is the bag of chips. You may even find yourself wondering where all those chips disappeared to. "Hey, where'd those chips go?!"
The question becomes, "How can you have the best of both worlds watching your favorite show and while enjoying favorite snack?"
The answer is simple, portion control.
The practice is simple.
Read the serving size on the bag or box.  How many calories are in one serving?  How much saturated fat is in one calorie?
Place one or two servings in a bowl.
Be very aware of the "X" amount of calories and fat that are about to be eaten.
Leave the bag or box in the kitchen. This is a very important step.
Go enjoy your show!
Eat your snack slowly.  Really chew it and really enjoy the flavor.  Be aware of how much of the snack is in the bowl, knowing when it's going to run out so that it's, not a surprise.
Empty bowl? Time to decide.  Do I really want to eat another "X" calories?
If you say "yes" once more or multiple times, keep track of the total number of servings and calories that have been eaten.  This is your baseline.
The next day, try to eat one serving less than what was eaten yesterday.  Try to alternate eating another bowl of snacks with sipping water (add a squirt of lemon or lime), chewing sugar-free gum, or even fidgeting with a pen.  All of these alternatives help to replace the physical motion of zoned out eating.
Be patient and give yourself the time you need to grow a new healthier habit.
What's most important is that your eating has turned from zoned out to tuned in.
Modified on July 05, 2023