UIC SAFE App: How to Stay Safe On Campus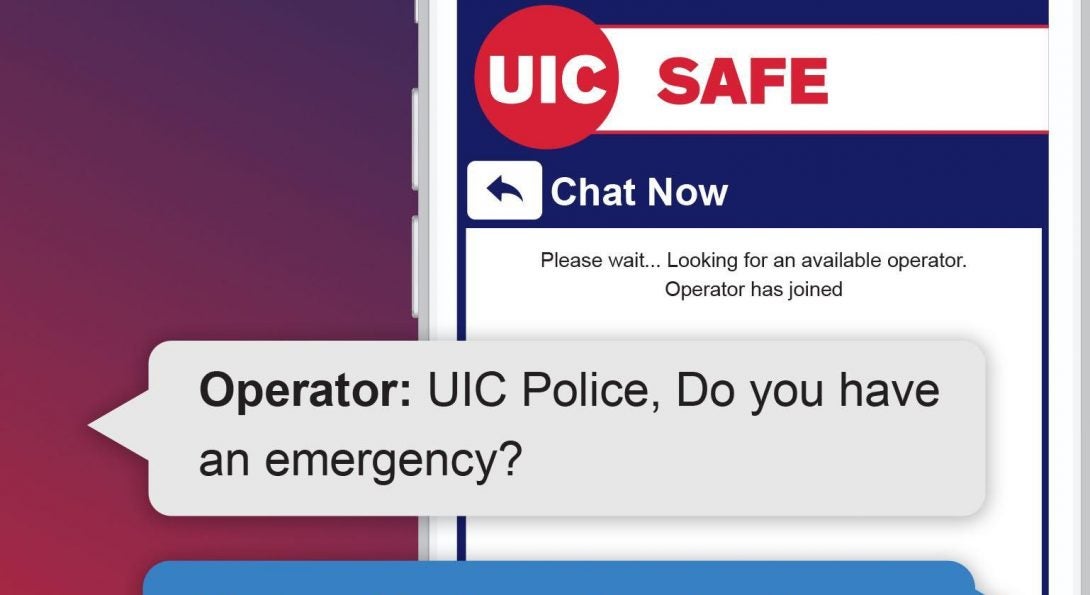 Hello UIC Students,
The Office of Preparedness & Response has re-launched the UIC SAFE App Version 2.0 to help students access safety resources and guides on campus. The UIC SAFE App is a one-stop security shop designed to assist students during a commute, when working alone, in cases of needing emergency help, and more. The purpose of the UIC SAFE App is to help build a culture of preparedness at UIC by using simple navigations.
The app consists of 7 key features:
Panic Button: Quickly activate and call for help from your location.
Report Light Outage: Notify facilities management of street light outages or area lights that aren't working.
Emergency Guides: Know who to call and what to do in an emergency.
Report a Tip: Share tips or other information with authorities that will help solve crimes and create a safer community.
Chat with UIC Police: Ask questions and get answers in real-time.
Safe Commute: Learn about your options for a safer walk or ride.
Work Alone: Let someone know where and when you're working alone.
By utilizing the app, students can take safety precautions on campus while commuting from building to building. In order to maximize the efficiency of the app, make sure to complete your UIC safe profile, enable location services, and take advantage of the virtual buddy system. Please consider downloading the app and sharing the resource with your friends and classmates!
HOW TO ENABLE LOCATION SERVICES
For iOS Devices: Go to Settings > Scroll down until you find "UIC SAFE" > Select "UIC SAFE" to access app settings > Select "Location" > Under "ALLOW LOCATION ACCESS" select "While Using the App."
For Android Devices: Go to "Settings" > Select "Apps" > Scroll down until you find "UIC SAFE" > Select "UIC SAFE" to access app settings > Select "Permissions" > Next to "Location," slide the bar to the right to enable.
HOW TO INSTALL UIC SAFE ON YOUR PHONE
Download the app from the App Store or Google Play > Log in with your NetID and password > Tap "Continue" > Tap "Register your UIC SAFE Profile" to register > Enable location services and push notifications for the app > Explore the app & try out its features > Stay UIC SAFE!
Troubleshooting the Mobile App Most mobile app issues can be resolved by: Closing and restarting the app | Restarting the device | Reinstalling the app. For more information, go to ready.uic.edu
Modified on June 23, 2023