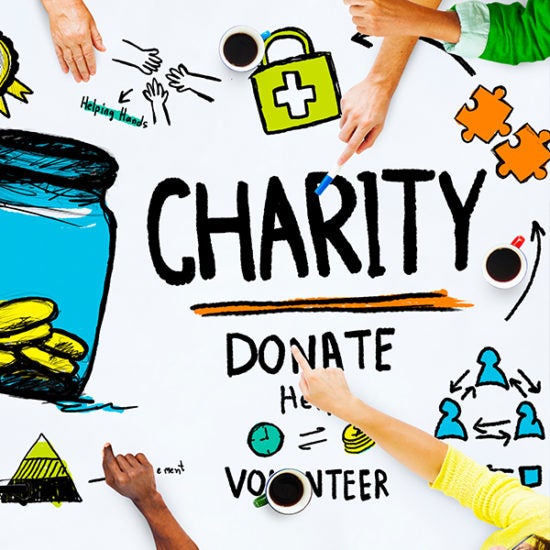 Donations
Without donations, the Pop-Up Pantry would not exist. Even with the support of fresh produce and dairy from the Greater Chicago Food Depository, donated canned and dry goods are still critical.  If you want to support the Pop-Up Pantry, we currently accept both food and monetary donations. No amount is too small. If you wish to make a monetary donation, please click below.
Make A Donation
Kindness:
The smallest act of kindness is worth more than the grandest intention.
Food Donations
Food donations
Food donations are accepted throughout the year and can be dropped off at a designated bin throughout numerous buildings on campus or directly to the Wellness Center. We accept food donations as well as donations of toiletries and period products. (E.g.: shampoo, conditioner, body wash, soap, deodorant, period products, kleenex, toilet paper, etc.)
Items must be in cans, cartons or bags
Must be non-perishable (requires no refrigeration or freezing) ** We, unfortunately, cannot accept fresh produce or similar items due to food safety regulations.
Unopened and in the original container with the original product label
Free of dents, rips, stains, moisture and other forms of damage
Must NOT be expired
Most needed items:
Peanut butter
Jelly
Rice
Cereal/Oatmeal
Breakfast/Snack Bars
Canned fish
Canned meat
Canned beans
Canned soup
Canned vegetables
On-the-go/instant meals
Pasta
Pasta sauce
The Pop-Up Pantry does NOT accept:
Candy/treats
Perishable items
Expired items
Want to Help?
Ways You Can Support the Pantry! 
Volunteer at the Greater Chicago Food Depository: If you want to help support your UIC Pop-Up Pantry, you can gather a group to volunteer at the Greater Chicago Food Depository located at 4100 W. Ann Lurie Place Chicago, IL 60632, and ask if your "credit" can be directed to UIC's Wellness Center Pop-Up Pantry! For more information on how to link your volunteer credit with us, please send us an email at wellnesscenter@uic.edu. 
If you are a part of an organization and are interested in hosting a food drive for the pantry, please send an email to wellnesscenter@uic.edu, and we will provide you with bins for your food drive.
Pantry Elves: To be efficient, the pantry utilizes UIC staff to support the pantry in its food collection efforts. Pantry elves, composed of UIC faculty and staff, provide a vital service and are located throughout the east and west campus and have bins located in their area or building.  If you are interested in becoming a pantry elf, please email wellnesscenter@uic.edu.