How to Zoom Like a Boss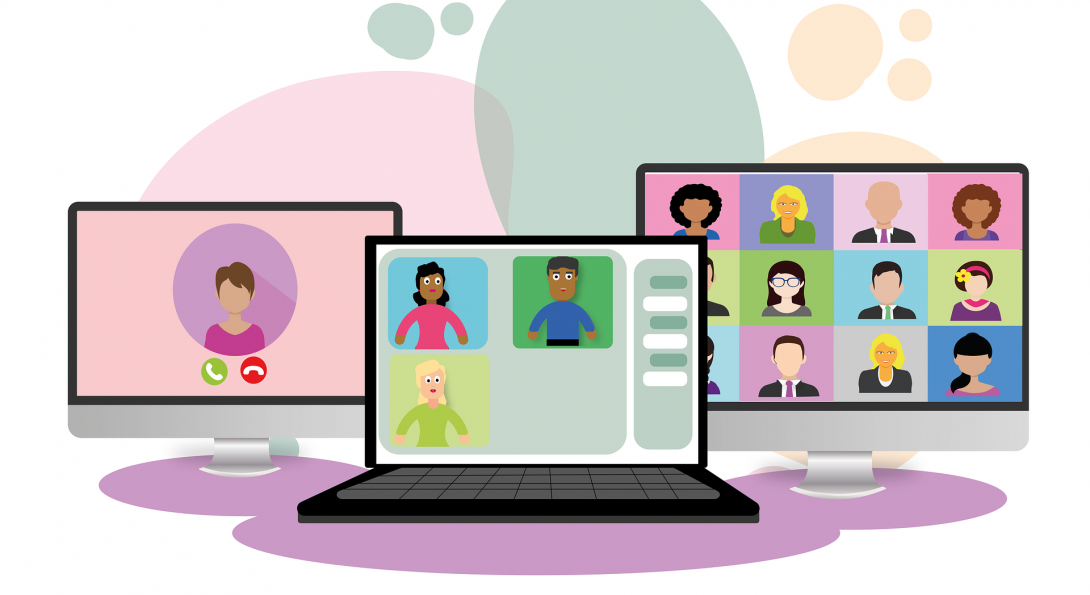 Have you ever found yourself rushing to get ready to hop on an important Zoom call? One minute later, you look down, and you have your high school gym class t-shirt and your pajama pants on? If that's you, then keep reading. Today, we will talk about video call etiquette so you can motivate yourself to continue working remotely while also presenting yourself professionally.
How to Excel in Zoom:
Let your household members/roommates know you will be on Zoom call and ask if they can please not disturb you.
Try to log in at least 15 minutes before the scheduled time to avoid connectivity problems.
Sit upright on a comfortable chair to look professional instead of a bed or a couch. This can also help to avoid back pain.
If possible, consider investing in blue-light blocking glasses to avoid eye-strain (on average prices range from $15-$50).
If possible, have an uncluttered background to prevent your audience from visual distractors. We recognize this may be difficult for some, so we encourage you to check to see if you can enable a virtual background.
Remember to mute your mic when other speakers are talking. This can help control background noises and help with voice clarity.
Be respectful in all forms of communication (chat, voice, etc.) and do not record unless given consent to do so.
Try to limit eating on camera.
If settings allow,  and if comfortable, add your pronouns to your name, so people know how to address you.
Take notes!
Remember: You are doing the best you can given the current situation. You are not alone! Reach out for help if you need it. 
Companies and schools will most likely keep using Zoom and similar platforms even after the pandemic is over. Twitter, for example, is giving its employees the option to work remotely permanently. Facebook is projecting that 50% of its employees will be working from home by 2030. Online meetings save companies a lot of money since they do not have to pay rent, insurance, and utilities. The pandemic has shown that people can be as productive working from home.
Resources: 
Wellness Center: Check out our original post on "How to Navigate Online Classes" for more tips to help you de-stress and structure your day while working from home.
NEW UIC IT Help Center: Powered by TeamDynamix, the UIC Help Center (help.uic.edu) will provide the UIC Community with a one-stop-shop to find and request services, search for answers and get support. This new tool consolidates the websites below with the goal to centralize and simplify finding information and improve your experience.

Request Tracker (RT) Helpdesk – accc.helpdesk.uic.edu
Technology Solutions Service Catalog – accc.uic.edu/services
Knowledge Base -answers.uic.edu
HOW TO USE ZOOM MOBILE APP ON YOUR PHONE 2021 | Step By Step Tutorial For Beginners (ANDROID & IOS) Heading link
Modified on February 23, 2021